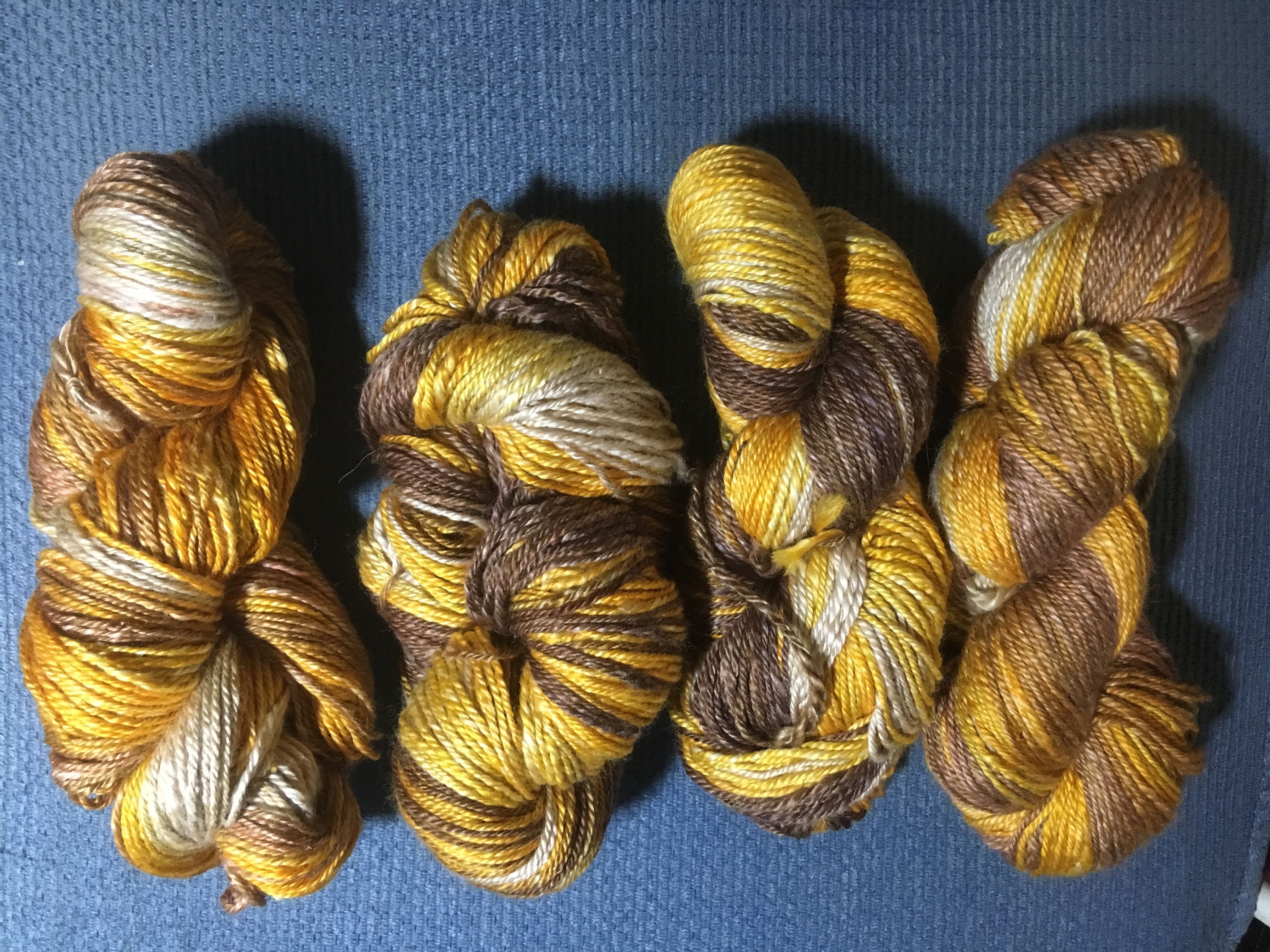 I had to stop spinning for two weeks, due to emergency surgery.  It was… not fun. But this morning I was able to get back to my wheel to finish turning this:
into this:
Twenty ounces of fiber worked out to around 1,000 yards of sport/DK weight 3-ply yarn. I'm quite please with the results.  Each skein is in the gradient order of the unspun fiber, so the yarn goes from ivory to light yellow to gold to brown.  Altogether they'll make a beautiful shawl or other large project.
As always, contact me if you're interested in having me spin for you.  I love doing commissions!