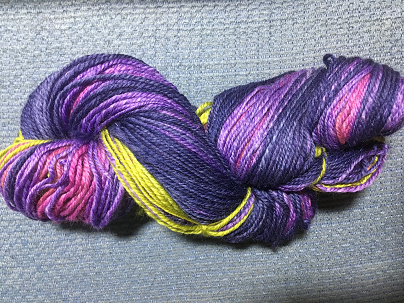 The gradients shown in this post have been finished.  They may not look like much in the skeins, but the colors are exactly as shown in that post, in that order.
"Arcadia", sport weight, 228 yards, 4 ounces:
"Ocean", sport weight, 226 yards, 4 ounces: SOLD
If you want them before they go in the shop, message me and we can work something out.  Etsy listings take a lot of time to set up properly, so I'm willing to give a discount for yarns that haven't been posted there yet.